What is a disease?
A disease-label of any kind which has specific symptoms, a label is meant to make you think there is a specific condition
. Is autism a disease with specific condition?
The Answer is no, because the diagnostic test for autism does not exist. No physical test, no blood test, no saliva test, urine test, no brain scan and currently, no genetic assay. Autism is listed in the Diagnostic and Statistical Manual of Mental Disorders (DSM), as basically a list of possible behaviors. There is no defining diagnostic test.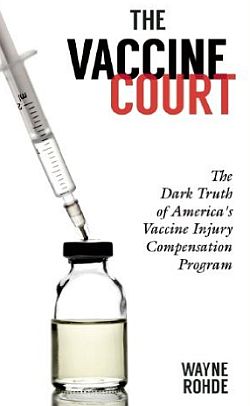 So, If a parent applies to the US federal vaccine court, for compensation, because her child was severely damaged by a vaccine, and if she or her doctor calls that damage "autism," there is almost no chance the government will award her compensation. Because 'Autism' is NOT a disease.
Vaccines don't cause autism because autism does not exist as a treatable condition. Legally, however, if the parent says her affected child developed "encephalopathy"—a generalized term meaning a condition that adversely affects the structure or function of the brain due to a vaccine then the chances of receiving compensation increase.
Can a parent of a neurologically damages child legally purport that a vaccine caused the encephalopathy? Legally, yes, because the law is all about word games
Because, neurological disease-labels in the DSM have no specific and defining diagnostic test(s), the condition, such as, 'Autism' can not legally exist. Yet, legally if the parent can proves a cause and effect from the vaccine to the neurological damage then the parent has legal grounds for compensation.
It is KNOWN legally that vaccine(s) cause brain damage in a certain percentage of children. This is why Federal law protects pharmaceutical companies from lawsuits by parents who claim that vaccines harmed their children.
The court ruled 6 to 2 that going before a special tribunal set up by Congress is the only way parents can be compensated for the negative side effects that in rare instances.
Isn't is AMAZING that federal regulators(Lawyers) and NOT Doctors are in the decision makers on whether vaccines are safe and properly designed.
Since there is ZERO conclusive evidence for the existence of autism as a specific condition. and there is ZERO defining diagnostic test the child's Parents (Plaintiff) cannot sue the vaccine makers. However, vaccines cause a laundry list of neurological and brain disorders. Since, it is known that vaccine(s) are the cause of these damages, it the legal term should be labeled as VACCINE DAMAGE, and compensation should be awarded on that basis.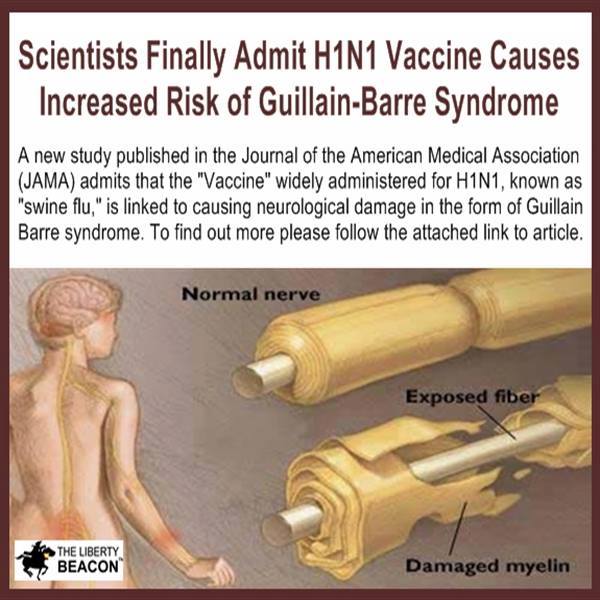 The US government doesn't want to admit that vaccines cause severe damage because the legal damages would be in the tens of billions. .So, the US government and the corporate lawyers utilize word games.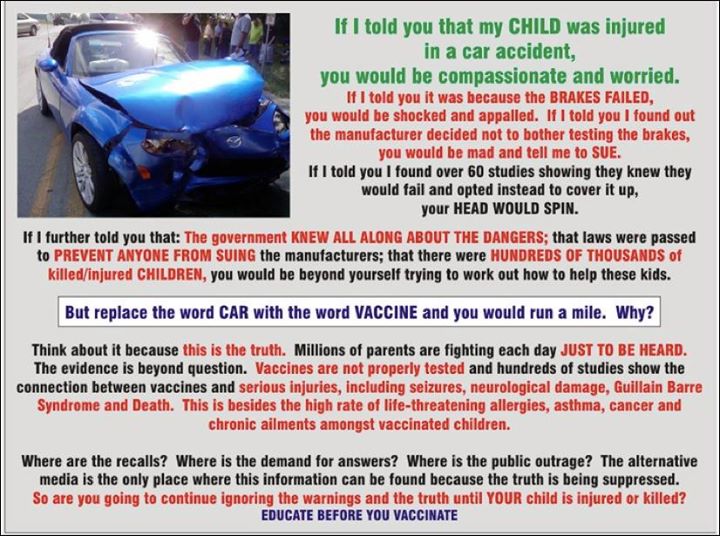 What, in real world action, causes neurological damage? A blow to the head, a fall, almost drowning in a pool, oxygen deprivation at birth, severe and long-term nutritional deficits, toxic pesticides, toxic medical drugs, and finally vaccines.
The vaccine makers use a shell game of names to disguise the neurological damages caused by vaccines. Such, as Fragile X syndrome, Asperger, Rett syndrome; Childhood Disintegrative Disorder, Intellectual Disability, and finally autism(which is NOT an actual disease).
If the parent plans to seek financial compensation for vaccine damage from the doctors and vaccine makers then it would be best to label the vaccine damage VACCINE DAMAGE, and forgo and allusions to 'Autism.'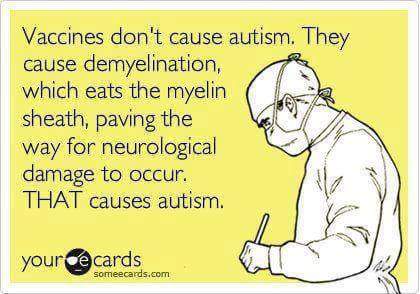 This way the Neurological Vaccine Damage can be quantified and qualified by specific group(s) of nerve cells, nerve functions. Which, cascades into neurological deficiencies resulting physical, sociological, and neurological impairment.
Corporate researchers funded by vaccine makers claim that vaccines do not cause autism, because there are children diagnosed with autism who have never been vaccinated. That assertion is a hoax. The label and the definition of autism are worthless, to begin with, because there is no specific test that invariably diagnoses autism as it does not exist as a specific disease.
When a doctor tells a parent, "Your child has autism…" He's really stating that the child has suffered neurological damage. The 'Catch all label' for vaccine induced neurological damage is Autism.
The vaccine makers, backed by the US government are legally keeping the parent a parent with a vaccine-damaged child from successfully navigating the vaccine court. The vaccine court is essentially saying, "If you claim your child was damaged by a vaccine and call that damage autism, the court will deny monetary compensation. This goes back to the fact that Autism is not a disease listed in the DSM (Diagnostic and Statistical Manual of Mental Disorders) by the AMA (American Medical Association) and as such in the court will arbitrarily decided that vaccines can't cause autism because legally is does not exist.
//jonrappoport.wordpress.com/2017/04/10/assisted with some info in the article.