Danish commentator, Jeppe Juhl, a sort of Scandinavian Pat Condell, speaks openly and frankly about the plague of muslim immigrants.
Here at www.bobbyanding.com we are tireless in our efforts to get the truth out to the world about the devastation of unchecked illegal immigration occurring in Sweden and through out the Western Democracies.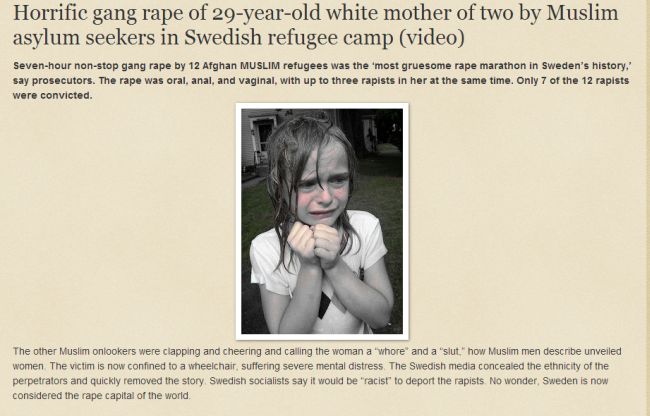 The ongoing suffering being
forced upon Swedish Jews, Swedish women, and Swedish Christians by muslim immigrants is being
hidden from the public by the media, who are doing so at the behest of the Swedish government.
Danish commentator, Jeppe Juhl speaks with a first hand view of the nightmare that has befallen Sweden. The above video is a powerful and valuable document for the people of reason living in Denmark.
As a European American I am deeply troubled by the willingness of the government of Sweden to abandon the people of Sweden to the vile murdering and raping muslim invaders.
Swedish Jews have been fleeing the country because as the government floods Sweden with anti-Semite muslims they are no longer safe in their own homes and neighborhoods .
Anytime a Swede speaks on the muslim infection eating away at the health of the nation they are quickly and brutally shut down by law enforcement. Jeppe Juhl fears that it either Sweden is doomed or that a coup is in Sweden future.
I say this...Shame on the Men of Sweden! They should stand up and defend the honor and safety of their mothers, daughters, sisters, wives. The rapes would stop over night if examples were made brutally, publicly, and repeatedly. Sadly, without courage, without outrage... Sweden is doomed.
The above
Swedish boy beaten almost to death
by Kurds in Helsingborg, Sweden trying to defend his sister from rape