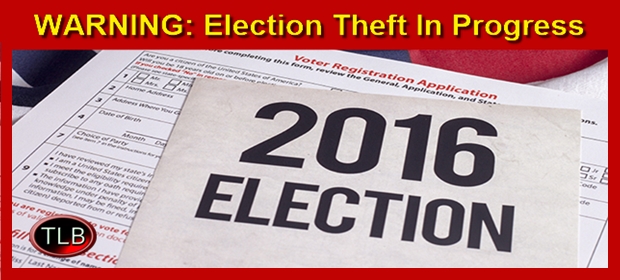 How convenient for Hillary Clinton
CBS News has learned about a potential terror threat for the day before the election. U.S. intelligence has alerted joint terrorism task forces that al Qaeda or some home grown extremists could be planning attacks in three states for Monday.
It is believed New York, Texas and Virginia are all possible targets, though no specific locations are mentioned. A U.S. law enforcement source briefed on the threat information said that the threat is possibly legitimate. Big surprise there is a total lack of specificity.
With the US Presidential election too close to call it's sheer coincidence that such an attack would be announced by the government itself, timed to take place just one day before the American people elect Donald Trump as President.
According to another report ABC News, a source told the news organization that these attacks will be linked to "homegrown violent extremists." (Which will of course be WHITE, CHRISTIAN, MALE GUN OWNERS)
This is, of course, a scripted narrative cover story to pre-blame gun owners, Christians, Males, and finally Trump supporters for the terror attacks. Which are actually carried out by rouge operatives within the government itself.